Duo Sunstep
Glenn Gouthe (Uilleann-pipes, Whistles)
Quentin Vestur (Celtic harp)
The Sunstep duo offers a wide range of traditional music from Ireland, Brittany and Scotland, with a mix of slow airs or more vivid dances, ancient or newly composed melodies. The rare association between the uilleann-pipes and the Celtic harp brought these two young musicians to look for a meaningful dialogue between the two instruments. They offer a music oscillating between simplicity of the traditional music and elaborated arrangements, but always focused on energy and finesse.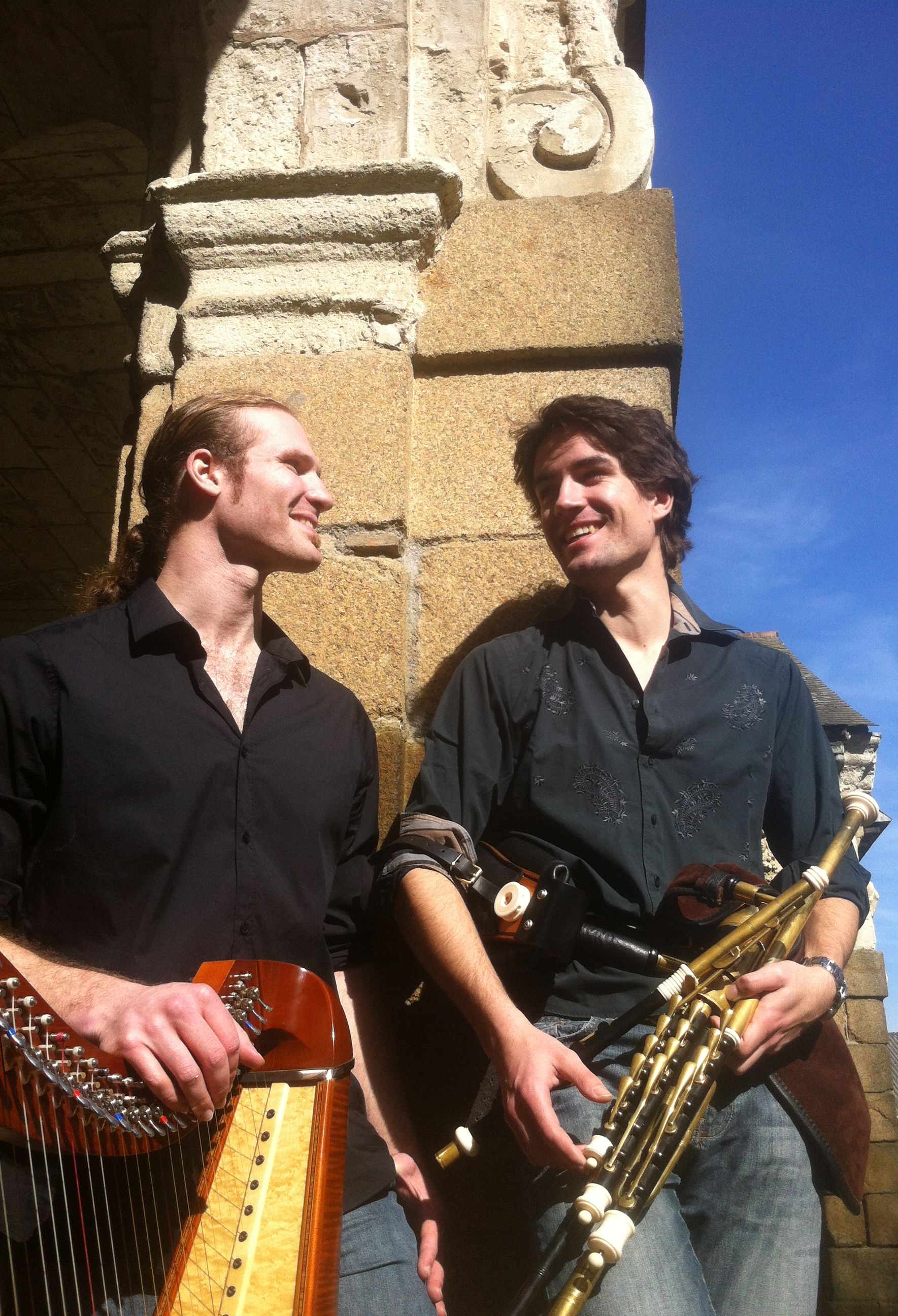 About Glenn Gouthe :
Glenn Gouthe started to play music in two different aesthetics. He uses to play classical music with the French horn with which he obtained a diploma at the conservatory of Vannes, and play regularly with different ensembles. But he is particularly interested by the Breton and Irish music. He learned to play the uilleann-pipe with Emmanuel Lemare and then obtained the DEM (Diploma of Musical Studies) at the conservatory of Rennes in 2012. He played in 2013 as a soloist with the Symphonic Orchestra of Brittany. He also did a BA in Breton Music Performance, where he obtained in 2015 a Diploma to become a teacher in Traditional Music. Glenn is also a fluent speaker in Breton and his studies in MA Celtic Languages in Rennes make him doing a lot of research around the written and oral heritage of the country around Vannes.